A to Z Eye Care is pleased to offer a wide range of optometric services, eye care products including eyeglasses, specialty eyewear, frames, and contact lenses. Our staff is happy to help however we can.
Contact us any time to learn more or to schedule your next appointment.
Our team of eye care professionals is experienced and friendly. We're here to help all patients understand their benefits, schedule appointments, and fulfill their eye doctor's orders. Our opticians can give you guidance in picking out your perfect pair of eyewear, and our friendly office staff is knowledgeable about billing and benefits coverage.
Learn more about our team here!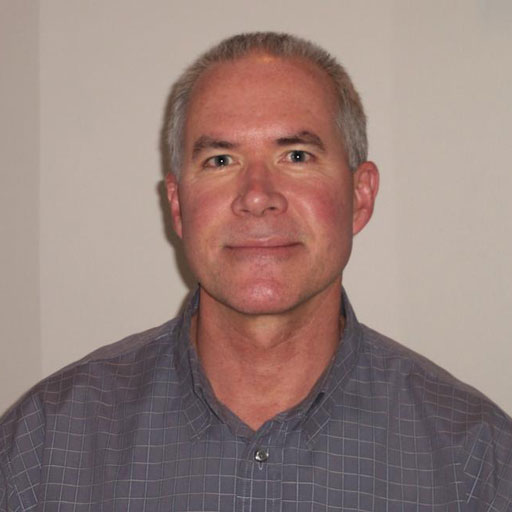 Dr. Douglas Sharpe, O.D.
Doctor of Optometry
Board Certified, American Board of Optometry
Dr. Sharpe's interest in Optometry began at an early age. Influenced and inspired by his Optometrist grandfather, Dr. William Howard Sharpe, O.D. of Atwood, Kansas, Dr. Sharpe spent many inquisitive hours in his grandfather's practice, developing a strong appreciation for the value of vision and eye care.
He obtained his Doctor of Optometry degree from Pacific University College of Optometry in Forest Grove, Oregon and his Bachelor of Science from the University of Colorado at Denver and Pacific University. He completed an internship in Denver specializing in the treatment of eye disease, specifically cornea and retina conditions.
Dr Sharpe continues to acquire and invest in the highest level of diagnostic and treatment technological advances anywhere in the eye care world. Eye examinations include the latest digital refracting platforms that can actually utilize many levels of aberrations in the eye that allow the most precise eyeglass prescription and eyewear possible.
With over 25 years experience in private practice, Dr Sharpe also served as a clinical optometrist and Clinical Director at a major Laser vision correction facility in the Denver metro area for a number of years. LASIK, PRK and other refractive surgery treatments remain one of his strong interests.
He specializes in specialty contact lens fittings including those requiring toric, bifocal, rigid, hybrid and scleral lenses for the treatment of keratoconus and other cornea conditions resulting in abnormal or irregular cornea shape. He has extensive experience in geriatric vision care and the associated age related conditions including dry eye diagnosis and treatment, glaucoma treatment, macular degeneration management and post cataract surgery care.
Dr. Sharpe is a member of the Colorado Optometric Association and American Optometric Association. He is Board Certified, American Board of Optometry, a certification achieved by fewer than 10% of Optometrists nationwide. The certification requires and demonstrates a commitment to quality patient care through high levels of continuing education, advanced skills and knowledge of new developments and technology.
Dr. Sharpe has been a resident of Colorado for over 35 years, practicing optometry in the southwest Denver metro area for over 25 years. He enjoys snowboarding, scuba diving, hiking, mountain biking, and woodworking.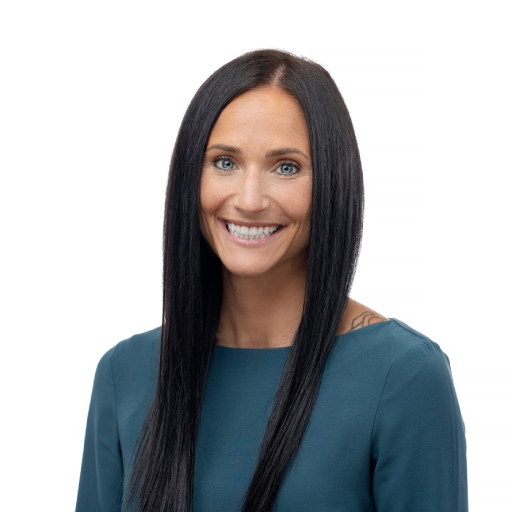 Dr. Sunni Kovar, O.D.
Doctor of Optometry
Sunni Kovar, O.D. has been practicing as an optometrist since graduating with distinction from Pacific University College of Optometry in 2014. She earned her bachelor's degree with a double major in Biology and Chemistry from Dickinson State University in North Dakota. 
Dr. Kovar worked many years as an optometrist and Clinical Director at a surgical center in the Denver metro area. She was responsible for managing the daily clinical operations to ensure high quality patient care. To do this, she oversaw the recruiting, training, and management of optometrist and clinical staff members. LASIK, PRK, and other refractive surgery treatments as well as cataract co-management remain one of her strong interests.
Dr. Kovar is committed to providing comprehensive eyecare using innovative technologies and diagnostic testing, which help her develop a personalized vision correction plan to better the lives of her patients. She is very passionate about the treatment and management of dry eye disease.
Dr. Kovar is a member of the Colorado Optometric Association and American Optometric Association.   In her spare time, Dr. Kovar enjoys spending time with her husband and kids. She stays very active by running, biking, and being outdoors. 
Ashley
ABO Certified Optician
Ashley has years of experience as an Optician prior to joining our team in 2020. Whether verifying insurance, helping you select the perfect frame and lenses, obtaining measurements for your digital lenses, providing instruction for new contact lens wearers, adjusting your misaligned eyeglasses, dispensing your new eyewear or contact lenses, Ashley is a friendly part of our Optical team.
Jeanne
Administration & Billing
In 2011, Jeanne joined our team. She is primary billing processor for medical insurance. Additionally, she provides administrative support to the Office Manager, Optometrist and all office staff, including phones, scheduling, records management, shipping or whatever needs to be done – in her own words, our office go to gal. In her spare time, Jeanne loves to write and her interests include photography.
Evan
Optician/OptometricTech
Evan's passion of motocross racing led him to follow his mechanical skills, attending and graduating from MMI in 2008. However, his inquisitive nature about the eyes, vision and Optometry inspired him to pursue additional education in another field. Evan has worked as Optician/Optometric Tech while attending school since 2012. Evan enjoys many sports and activities including snowboarding, Frisbee golf, hiking, fishing, motocross, mountain biking, snorkeling and photography.
Jennifer
Patient Care Coordinator
If visiting our office since 2013, Jennifer will likely welcome you to our office. She's most often found at our front desk, coordinating appointment check-in and check-out, scheduling, insurance verification and benefits, phone calls, dispensing your new eyewear or adjusting those misfit frames. If you want to talk sports, be advised Jennifer is a loyal and diehard Broncos and Rockies fan!
Lela
Optometric Tech
ABO Certified Optician
Lela joined A to Z Eye Care in 2016, bringing years of vision care and optical expertise and experience to our practice. Throughout her career in the Optometric/Ophthalmology field, Lela's duties have encompassed all functions of the office including Optician, Tech, Office Manager, Purchasing, Insurance and Billing. Currently her primary role is Optometric Tech and Contact Lens Manager.
Kris
Business Manager
Kris has been applying her varied business background to Optometry offices with Dr. Sharpe since 1998, serving as Business Manager at A to Z Eye Care since 2008. Focused primarily on business operations and analysis, you may spot her in the Optical but she's most often found behind the scenes. Favorite pastimes are traveling, snowboarding, hiking, biking, snorkeling, design and cheering on the Broncos.
Brooke
Optometric Technician
As an Optometric Technician, Brooke will obtain patient history and perform diagnostic testing.
Sean
Optician/Tech/Admin/Billing
ABO Certified Optician
Sean is a great asset to our practice bringing years of broad optometric knowledge and experience in numerous functions – as an ABO Certified Optician and Tech, in insurance Billing and Administration.