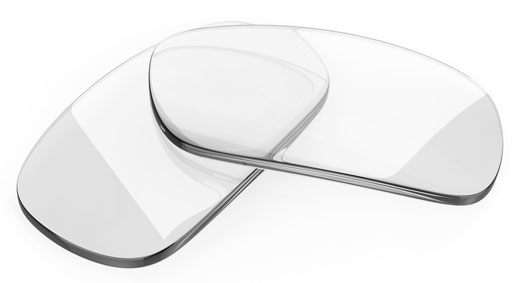 Eyeglass Lenses
Eyeglass Lenses – High index, multifocal, progressive, transition, polycarbonate, polarized. Our office offers standard and technologically advanced eyeglass lenses to meet individual vision requirements. Some of the available lenses are:
Zeiss i.Scription High Definition (HD) personally customized lenses. Zeiss's customized measurement technology includes patient's face, frame and prescription measurements which result in lenses which correct for aberrations to .001.
High Index Lenses that are thinner and lighter than ordinary lenses.
Multifocal Lenses correct for near and distance vision (bifocal) or near, middle and distance vision (trifocal)
High Definition (HD) Digitally Surfaced Lenses. These utilize more advanced specifications and measurements specific to your individual prescription and frame for optimum vision and clarity. Available for single vision, multifocal and progressive lenses.
Anti-reflective scratch resistant lenses provide warrantee protection against scratches and maximum glare reduction.
Progressive Lenses that correct for near, middle and distance vision without the lines of bifocal or trifocal lenses
Transitions ® Lenses that are clear indoors, but darken automatically when you go outdoors
Trivex or Polycarbonate Lenses are our first choice for children because of their impact resistance and lightweight.
Polarized Lenses for sunglasses that reduce glare and provide protection from harmful UV rays.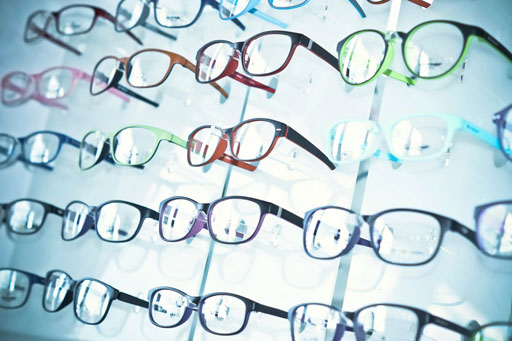 Frames

We stock a variety of frame styles for men, women, teens and children. We currently have fashion-forward designer and traditional style frames from RayBan, MaxMara, Calvin Klein, Marc Jacobs, Rudy Project, L.A.M.B. by Gwen Stefani, GX by Gwen Stefani, Judith Lieber, Diane von Furstenberg, Jimmy Choo, John Varvatos, Juicy Couture, Lucky Brand, BCBG, Lulu Guinness, Carrera, Brendel, Cinzia, Oakley, Aspex, Nike, Ted Baker, Titanflex, Scott Harris, Chesterfield, Michael Ryen, Humphrey's, Saks 5th Ave, Tura, 4DBK, Liz Claiborne, Easytwist, WileyX and more. Materials include strong and lightweight plastic and metal alloys such as titanium.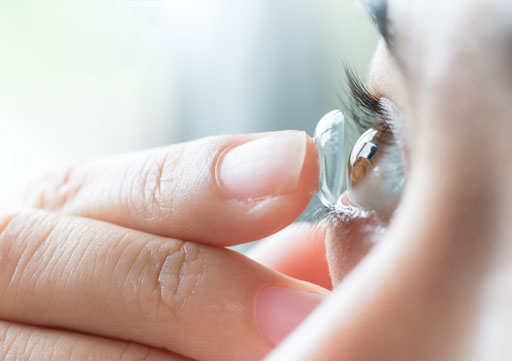 Contact Lenses
Advances in contact lens design and materials have made them a clear, comfortable option for many people requiring vision correction. We specialize in fitting most popular styles of contact lenses, including:
Rigid, gas permeable lenses
Soft lenses – daily, 2-week, quarterly, extended wear
Toric lenses (for astigmatism)
Multifocal
Synergeyes (hybrid lenses)
Fashion Color Lenses
Scleral Lenses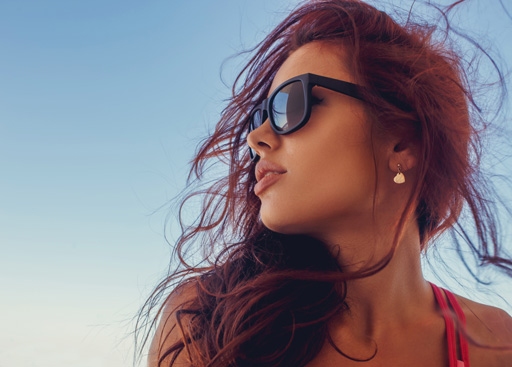 Sunglasses
Sunglasses aren't just about style – they're essential in protecting your eyes from harmful UV rays. And sunglasses aren't just for adults. Studies have shown that 85% of the UV damage done to a person's eyes occurs before they are 18 years old. We can make prescription lenses specific for your activities and lifestyle for just about any sunglass frame. Light adjusting lenses are also available.
In addition to many designer sunglasses, we also have Oakley, Rudy Project, WileyX, RayBan, and Carrera all with many lenses options and available in prescription or non prescription, polarized or non polarized.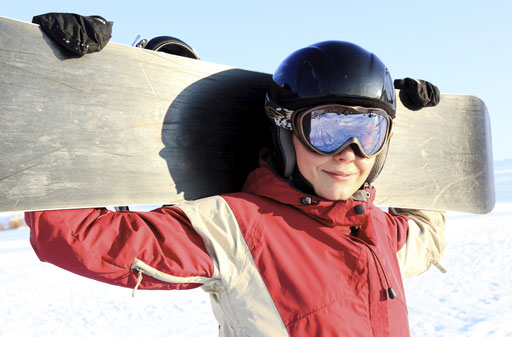 Sports/Protective Eyewear
Our office can prescribe specialized eyewear to protect your eyes at work or at play. We carry brands like WileyX and Liberty Sports. Specialty frames and prescription or non-prescription lenses are available for:
All sports including golf, cycling, motorcycling, basketball, baseball/softball, soccer, football, racquet sports and hockey
Work, Safety Frames and Lenses
Swimming
Skiing, Snowboarding and Snow sports